I Rinnegati Mondor e Liam Thompson stanno creando un nuova espansione per Heroquest!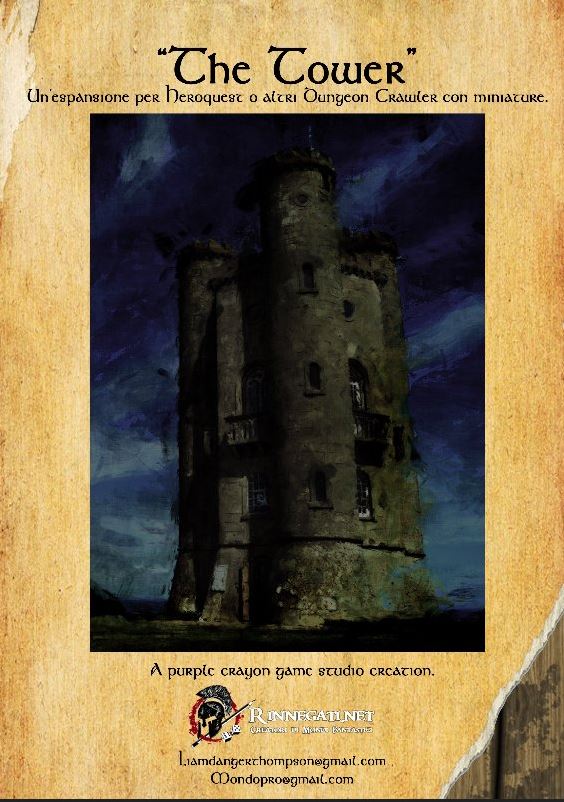 Grazie alla collaborazione di ClepsGames, possiamo finalmente pubblicare lo schema di The Tower!!
Il download è suddiviso in 4 file (2 italiani e 2 inglesi)
Potrete scegliere la versione che volete scaricare in base alle esigenze.
The Tower is here! Thank you so much to ClepsGames for help!
The download is divided 4 files (2 Italian and 2 English)
You can choose the version you want to download according to your needs.